News
Our "NASA nuggets" updates on our CINDI education activities, our latest CD as a zip file, new comic books, updates on Cindi Live and more can be found here in our news section.
Our educational and public outreach activities have had us doing many and varied things during the course of the CINDI mission. Periodically NASA has us report these activities as a set of slides which they call "nuggets". Below are some of the "nugget" news items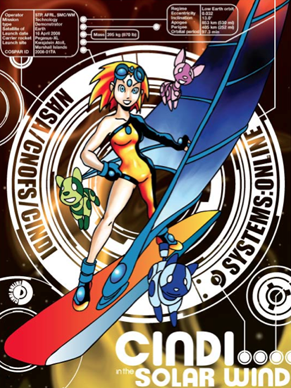 We are beyond thrilled to announce the immediate avalibility of the third issue of our popular Cindi in… series of comic books: Cindi… in the Solar Wind. These resource are targeted at middle and high school students as a way to explain explain the CINDI mission in an attractive and understandable way. Young audiences automatically engage with the comic format before even realizing they are learning something.
In this issue our heroine Cindi takes a vacation from her job – explored in the earlier issues – and in the process loses one of her beloved pets. During the hunt for the lost space dog we learn about solar wind and planetary magnetospheres.
So we invite you to learn more about this latest resource, and any others that might be of interest.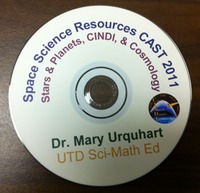 SPECIAL CAST 2011 CD NOW AVAILABLE
The Space Science Resources CD we give out at science education conferences with all of our material is available here for downloading. The download contains a 515 MB compressed file that will expand to a 605 MB folder with all our handouts, videos, comic books, and presentations. These files include not just the CINDI material, but also UT Dallas Cosmology materials for middle and high school, the middle school Stars and Planets curriculum, Scale in the Solar System, and more.
Please note that the material in the compressed file is as it appears on the CD compiled in 2011. Newer resources mentioned or available on this site are not in the compressed archive.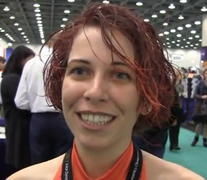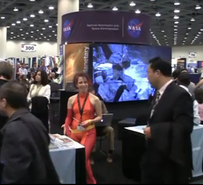 Inspired by our Cindi comic books, a real Cindi has appeared at several science and education conferences.
NASA conducted an video interview with Cindi herself and one of our graduate students recorded at the Fall American Geophysical Union meeting.